3 step instructions for members to download the Lodge App to Lexington Lodge #1.
Step 1:
Click on the App Store icon on your smart phone or tablet, and in the search bar type in "lexington lodge."  Click and install the selection choice for our App ("Lexington Lodge No. 1 F&A.M.") which will show up in your results.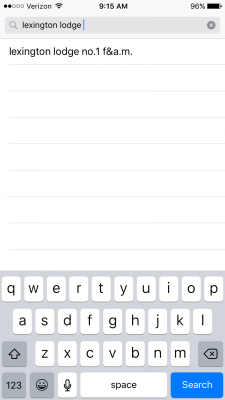 Step 2:
Open the app and follow the instructions for gaining access.  When following the instructions for access, it is recommended that you select "ALLOW" notifications, in order to be instantly notified of communications within the App.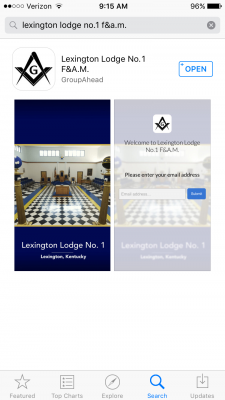 Step 3:
Once your membership to Lexington Lodge #1 has been verified (may take 24-48 hours), your access will be granted and you will have full use of our App.  Use of this App will only be granted to members of Lexington Lodge #1.